Spanish courses for seniors (50+)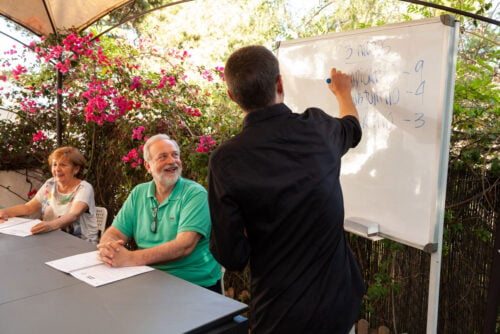 SPANISH COURSE FOR PEOPLE OVER 50 YEARS OLD
This Spanish language course is based on our intensive course and consists of 4 lessons per day and an additional programme of extracurricular activities to practice the language. We will immerse you in the Spanish and Andalusian culture visiting the most emblematic corners of Malaga. You will taste the most exquisite and particular bites of our gastronomy. You will also learn the most traditional Spanish recipes and practice Spanish at parties and bars.
SPANISH COURSE + ACCOMMODATION
At Debla we want to make your life easier and give you the oportunity to choose your accommodation in families or in both private and shared apartments. The open character of Andalusian and Malaga residents, together with the scheduled activities will be an unforgettable experience for you. Thanks to our 44 years of experience we know how to treat our older students. Discover right now all the activities that Debla has prepared for you, whether you come alone or if you come with a friend, etc..