SPANISH COURSE+ INTERNSHIP
PROGRAM
At Debla we understand that one of the best ways to approach a language is through professional experiences. We offer to combine your Spanish course with an internship in a company located in Spain, where you can practice Spanish every day, learn how a company works abroad and expand your CV for the future.
You will also have the possibility to book the accommodation with us if you need it; this can be in a shared apartment or with a Spanish family.
If you cannot do the Spanish course in person before your internship, you can do it online and come to Malaga to start your internship directly.
WHO IS IT AIMED AT?
In the Spanish + Internship program we have a multitude of educational profiles so it is aimed at: Erasmus +, professional training and other academic programs of any educational center.
DURATION
The internship program is totally flexible in terms of its duration, so it means that you can decide how long you want to be doing the internship in the chosen company. For a better adaptation, it is recommended do your internship for at least one month.
Regarding your Spanish level, you must have a minimum knowledge of A2. Regardless of your level, to do this program at Debla, you must complete an intensive course with a minimum duration of 2 weeks.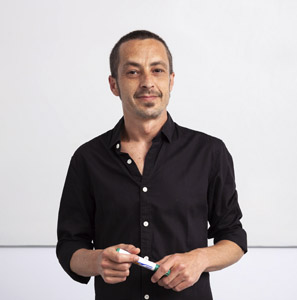 2 weeks 750 €
3 weeks 900 €
4 weeks 1030 €
5 weeks 1120 €
6 weeks 1265 €
7 weeks 1410 €
8 weeks 1550 €
THE PRICE INCLUDES:
📙 Intensive Spanish course.
💻 Interview with a school representative to advise you and resolve any doubts or concerns.
📝 Level test and interview with a teacher by videoconference before your arrival.
👩💻 Personal tutor to help you before and during your stay to define the most suitable sector and company.
👩💼 Organization of internship, accommodation and visa (if necessary).
🏦 Interactive visit to Malaga as well as the possibility of participating in countless activities (even during internships).
📙 Teaching material.
📃 Certificate of attendance to the Spanish course and certificate from the company where you did the internship.
📞 24-hour emergency telephone number.

*If you need health insurance, the school can organize it for you.
TYPES OF COMPANIES/SECTORS
⇨ Administration and Marketing
⇨ Architecture and engineering
⇨ Education and sports
⇨ Tourism and hospitality
⇨ NGO's
⇨ Nursing and medicine
⇨ Trade
⇨ Gardening
⇨ Art

HOW TO REGISTER?
1. Interview with a representative of the school to advise you and resolve any doubts or concerns.
2. Enrollment in the course and internship (payment of a deposit).
3. Interview with the academic direction to define your level.
4. Send your CV and the necessary documentation.
5. Interview with your internship tutor to prepare a report and find the company that best suits your needs.
6. Proposal of possible companies and their choice.
7. Signature of the agreement.
8. Beginning of the course.
9. Beginning of the internship.