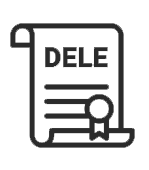 Bearing in mind the importance given to certification nowadays, at Debla we prepare students to successfully sit the different stages of the official DELE (Diploma of Spanish as a Foreign Language) exam issued by the Instituto Cervantes. This exam takes place either in Spain or in many other countries. Our teachers are all trained in preparing students for this official exam. In addition, Debla is an exam center for some of its levels.
For complete information on exam dates, please visit the following page: Instituto Cervantes.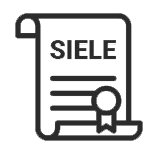 After taking your Spanish course at Debla, you have the possibility of obtaining an official degree easily and simply by taking the official SIELE (International Service for Spanish Language Assessment) exam in any of the four competencies:
1. Reading comprehension
2. Listening comprehension
3. Written expression and interaction
4. Spoken expression and interaction.
It is an exam endorsed by the "Instituto Cervantes" and can be done whenever you decide. All of our teachers have received training in the preparation of the exam and have participated in the performance of this type of tests, so we can prepare you to obtain it.
For complete information on exam dates, please visit the following page: SIELE.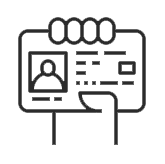 Are you looking for Spanish citizenship?
If so, at Debla we can inform you of the requirements issued by the Spanish Ministry of Justice. In accordance with the law, in order to gain Spanish citizenship, it is necessary to have a minimum DELE (Diplomas of Spanish as a Foreign Language) A2 or higher and also pass the CCSE exam (Constitutional and Sociocultural Knowledge Spain).
At Debla we can prepare you to successfully sit the DELE-exam and you can also sit the CCSE exam.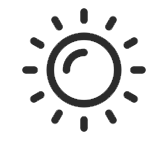 Our summer programmes are a perfect combination of Spanish courses in Malaga with both cultural and leisure activities (adventure activities, sporting activities, water activities) to ensure that students have great fun learning while also getting to know their classmates. Moreover, we also arrange cultural visits to Malaga itself and guided daytrips to nearby cities so that students can explore and discover the wonderful culture Andalusia has to offer.