Spanish courses for groups
This Spanish course is designed for groups where the participants share the same interests, objectives and language level. If a group consists of more than x number of students, we can of course divide the group into different levels.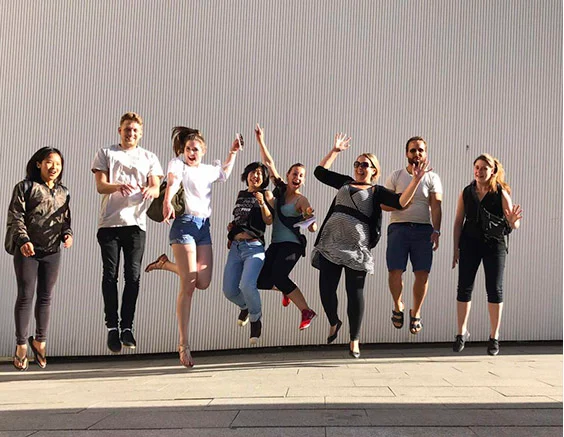 The objective of this stay in Malaga is that the students practice the language in both the school and in their daily routine. Many students have never practiced their language skills outside the classroom in their own country and this is a great opportunity for students to practice as well to discover that they can speak and understand it in everyday situations. It is a positive learning experience for the student and encourages them to continue their language studies once they are back in their home country. The stay in Malaga with Debla includes a Spanish language course, accommodation and a complete programme of extra-curricular activities (excursions, museum visits, sports activities, parties etc.)
Who is this course aimed at?
Our group courses are suitable for any and all groups of people who share an interest in learning Spanish. We welcome both school and university groups as well as groups of friends, work colleagues etc. The course content is flexible and designed and programmed around the needs and interests communicated to us by each individual group. For more information:
[email protected]
.