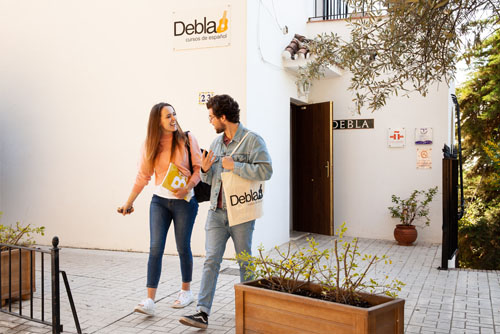 Debla is a Spanish language school, situated in Malaga capital, the most southern city of Spain on the Mediterranean coast. Founded in 1979 and since then we have been an established and popular language school with an excellent track record teaching students from all over the world. We are accredited by the "Instituto Cervantes" and together with our qualified teaching team and up-to-date material; we guarantee the highest teaching standards.
Debla is located in a typical Andalusian whitewashed building, with views over the Mediterranean Sea while also surrounded by nature in one of the greenest and finest areas of Malaga, only five minutes walking distance to the beach and a short ten minute walk to Malaga´s city centre.
We offer a wide range of courses for students of all levels and nationalities that include our standard lessons, private lessons, courses for secondary school groups and courses to prepare you for the DELE and SIELE exams as well as guitar and flamenco lessons. We organise activities and excursions that perfectly combine learning with leisure allowing students to experience the cuisine, the culture and charm that Malaga and its surroundings have to offer while making their stay with us a memorable one.
Debla boasts a beautiful garden with several terraces overlooking the Mediterranean Sea. The classrooms are bright with natural daylight and are fully equipped with modern digital technology which allow a better learning. In addition, there is WI-FI throughout the school building, a library and a small snack-bar for students to buy refreshments and snacks.
We also offer other services such as allocating student accommodation and a shuttle service to and from the airport to facilitate your arrival in Malaga.
Debla welcomes approximately 1,400 students every year: around 1000 students in high season and 400 in low season).
Our administrative staff are friendly and welcoming while offering you the professional support necessary to meet both your academic and hosting needs, speaking Spanish, German, English, Danish and Russian.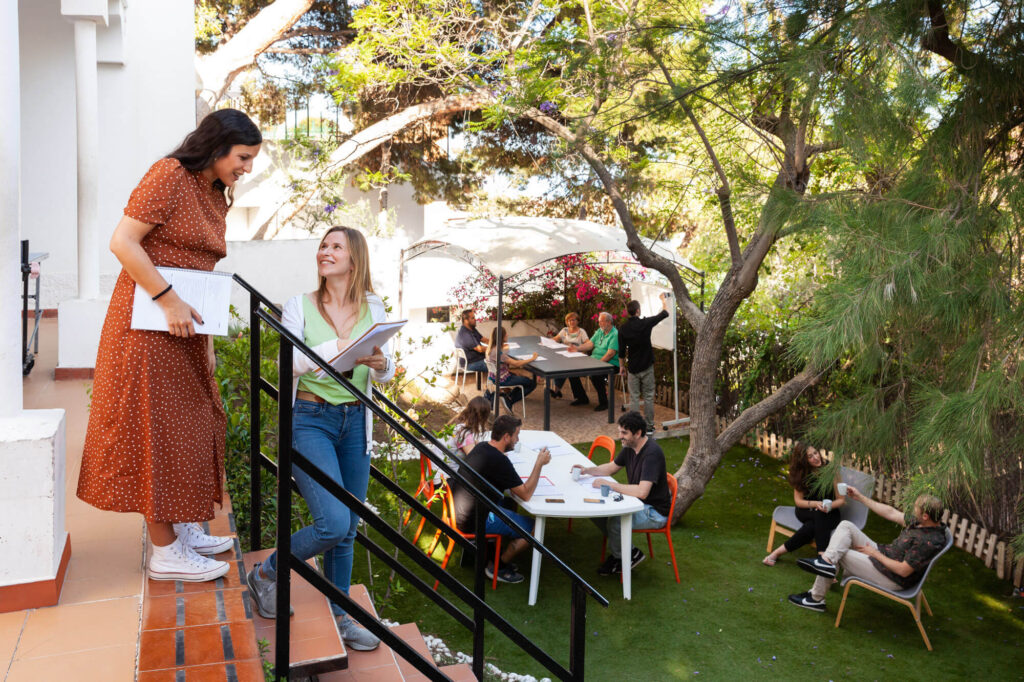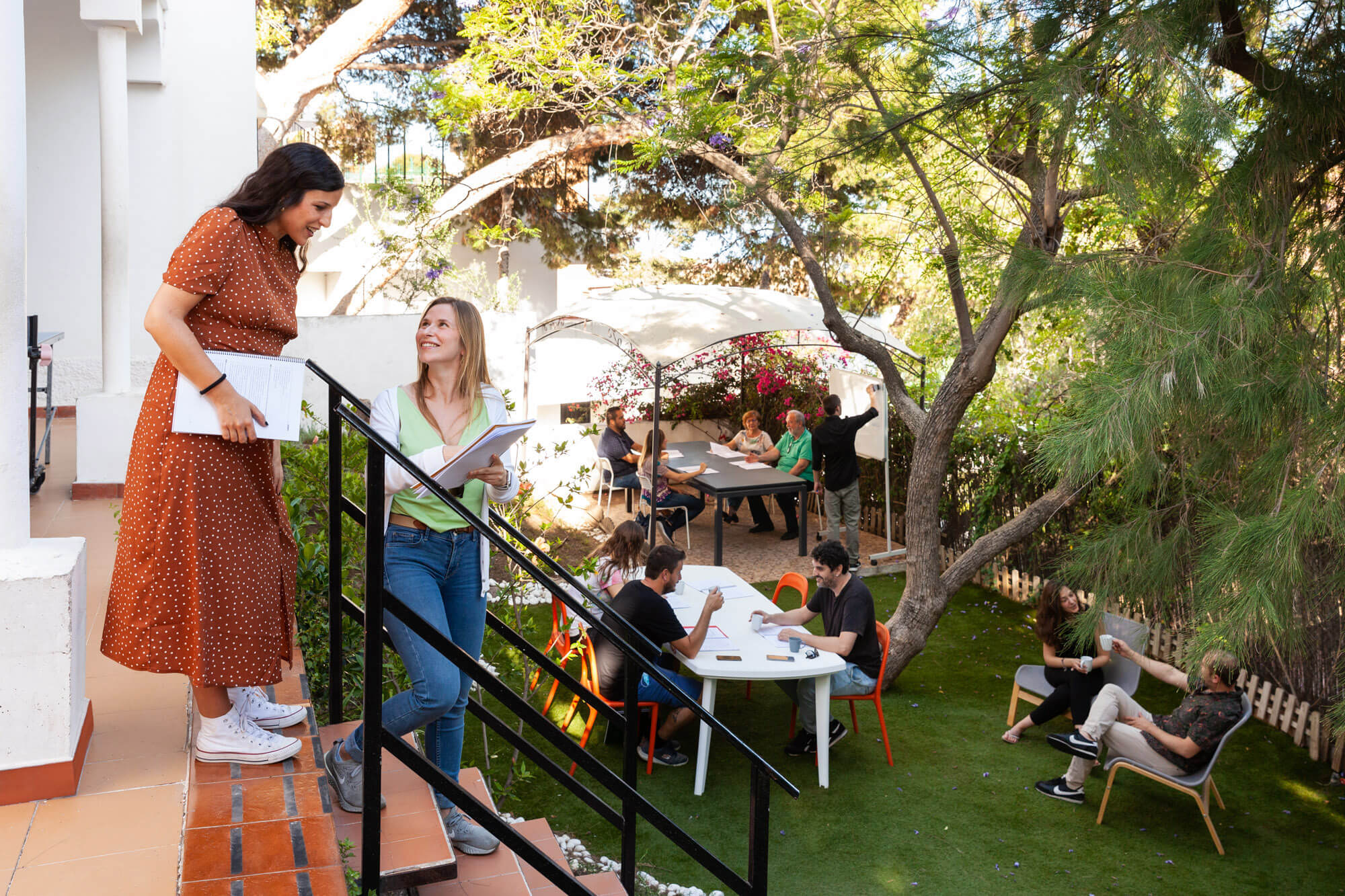 Debla is a medium sized school. We receive about 1400 students a year (around 1000 students in high season and 400 in low season) which allows us to focus on each individual´s needs by providing a highly supportive environment in all areas of learning and personal development.
We focus on the quality of our teaching and learning experience for each student. With this intention we have been producing our very own teaching material for more than 41 years and it is continuously revised and up-dated by our qualified teachers. The use of modern technologies as a teaching tool also supports and improves communication and interaction with our students.
We attempt to bring cultural diversity into the classroom by mixing different nationalities in order to provide more enriching experience to our students and to facilitate the interaction in Spanish between students.
The Debla team is fully involved and committed to creating a hospitable and welcoming environment. Our goal is for you to feel at home from the moment you set foot in Debla. Our team interacts with students in the classroom as well as during many of the organised extra-curricular activities.
The main objective of our courses is that the student gets a good level of the Spanish language and that this knowledge of the language becomes a source of personal and professional enrichment. Thus, we have a program specially designed to make students reach an optimum level in their correct use of Spanish in a short space of time. We always seek to train our students for the effective use in Spanish in situations of communication in the real life, and give them a learning that provides a greater authority and control of the learning process itself. Our opinion is based on the fact that a good knowledge of the linguistic structure and the use of it in a correct communicative situation make an optimized learning. So, our methodological approach is based on a communicative practice of a structured content. In this way, we want to respond to the needs of the most of the students for them to achieve the best language acquisition, thinking also in an individual attention to the student in both private or group classes. Also, evaluation is for us fundamental in the learning process and that is why we perform both a continuous evaluation and objective evaluation tests at the end of each level, in order to make the student be aware of his/her progress and shortcomings.
The Debla team is made up of a group of enthusiastic and experienced professionals who are not only qualified and passionate about teaching the Spanish language but also its culture, cuisine and the Spanish way of living. The school has a permanent teaching team of 5 teachers, but in high season we can have up to 15 teachers. The care and attention given to students by our staff, both inside and outside of the classroom, contributes greatly to the friendly and happy atmosphere at Debla. We take great pride in the progress our students make, both linguistically and personally, and our ability to satisfy our student´s needs. Our dedicated team ensure the highest standards of student care at all times. Debla was founded on the belief that the best way to learn Spanish is by creating a programme that provides students with a well-rounded experience of both study and leisure, combining them to aid in the learning process and allowing students to immerse in the culture while also sharing new experiences with other students from different nationalities. What do we, at Debla, have in common? Our shared passion for the south together with our enthusiasm for teaching the Spanish language brings us to Debla. For the Debla team, teaching is more than just a job; it has become a way of life. Our motto: "Cultural differences foster knowledge and enrich us as individuals"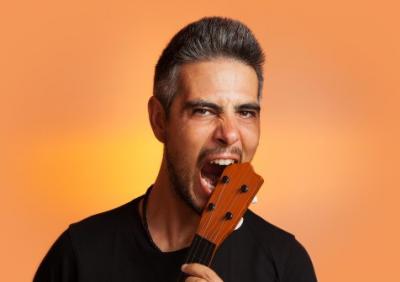 Tony Teacher He was born in Montilla (Córdoba) and he has been living in Malaga since 2009. He loves good music, good food and the countryside. He always says that the best thing about being in Debla is working with friends who form a family. The perfect person to deal with any idiomatic challenge. *This is how his colleague Juan describes him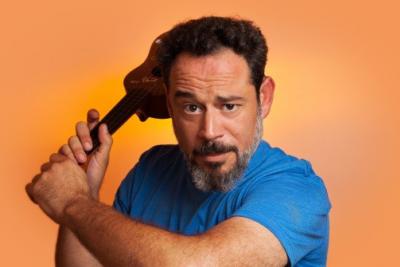 Juan is one of those people who brings you a smile just by looking at him as well as representing very well Debla´s philosophy: he treats his students as if they were family and connects with them easily. In addition to this he is a super-energetic and positive person. *This is how his colleague Miguel describes him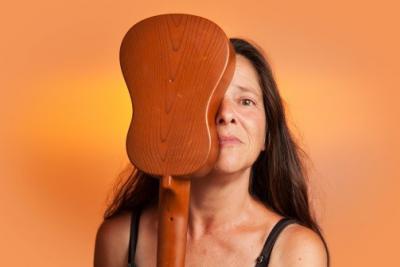 Since walking through Debla´s door in 2002, Amaya has dedicated herself to the school. She is a fantastic Director of Studies, teacher and colleague and above all a very good friend. Always keen to keep up to date with new teaching techniques as well as anything related to the school. Her students are very fond of her for both her teaching and personal qualities. Intelligent, cultured and incredibly active, Amaya´s hobbies include photography (she takes magnificent pictures), social networking, modern art and exhibitions in general .*This is how her colleague, Kirsten, describes her.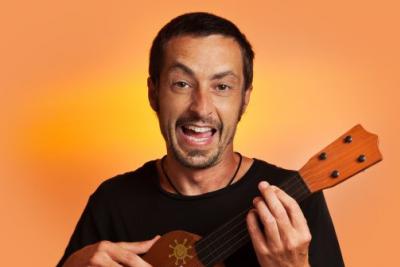 A music enthusiast, he plays the guitar strings with the same passion in which he teaches Spanish grammar. Fond of reading, discovering where words come from and the changes that languages go through, he enjoys a good debate, sharing his experiences with others as well as listening to students´ stories. His lessons are not only fun but also exciting and will always surprise you. Learning and entertainment are to be expected during Pepe´s lessons. *This is how his colleague, Tony describes him.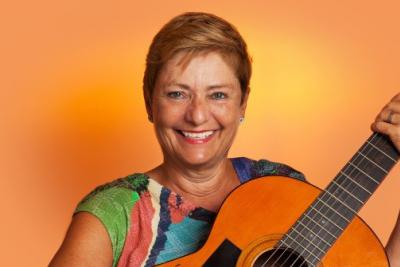 A passionate, cheerful and spirited woman is how we would best describe our school Director. Born in Denmark, she has spent more than half her life here in Malaga managing our Spanish language school. An admirer of the arts, she also enjoys good food, walking and knows how to make the most of her free time. In school she manages, organises, motivates, supervises, listens, evaluates, advises…a little bit of everything. *This is how her colleague, Pepe, describes her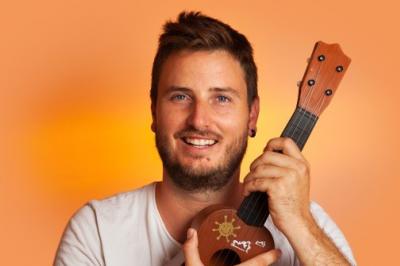 It could be said that Miguel was born in the school and that they have both grown up together. No-one knows what´s going on at Debla better than him. He is a fantastic organizer, colleague and friend; always interested and concerned for the well-being of those around him. His endeavours and drive to continue making improvements at the school encourages and motivates us all with energy and excitement. I cannot imagine Debla without Miguel. *This is how his colleague, Amaya, describes him
1979 – Debla is founded in Pedregalejo (Malaga) by Kirsten. It is one of the very first Spanish language schools to be established in Malaga.
1992 – The EEA (the Andalusian Association of Schools of Spanish as a Foreign Language) is set up.
1994 – Debla relocates to Camino del Monte (located 10 minutes walking distance to Malaga´s historical centre and 5 minutes from the beach).
1997 – ACEM (Spanish Language Schools Association in Malaga) is created.
2007 – Debla obtains certification from the "Instituto Cervantes".
2012 – Miguel, Kirsten´s son, joins the team.