PRIVATE SPANISH LESSONS IN MALAGA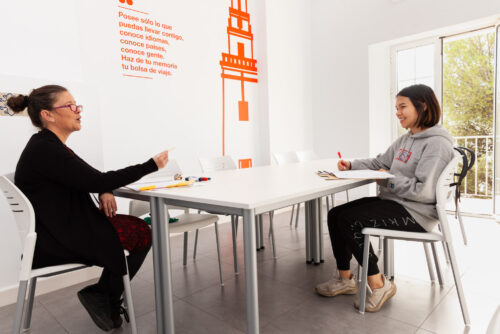 If you want to complement your intensive course at Debla, or if you want to maximize your learning in a limited period, do not hesitate to book private lessons.
In Debla you will study just 5 minutes walking from the beach and 10 minutes walking from the historic center of Malaga. You will meet other students of different nationalities and Spanish levels during various activities that we organize each week. This fact together with the high level of teaching will create an optimal learning climate.
⇨ Reinforce your intensive course
⇨ Focus your competition on a specific area
⇨ Spanish for business
⇨ Prepare exams
⇨ Solve doubts


During 44 years of experience at Debla we have continuously been up-dating and renewing our study plans. Our teachers are highly qualified and continuously trained, so we have the most advanced and most effective methods, materials and resources to optimize the performance of your private lessons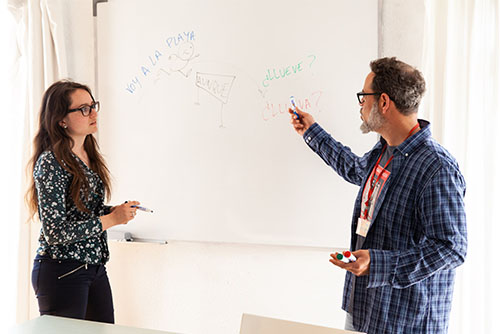 The private lessons are totally adapted to you. They can be more focused on grammar as well as on conversation or any aspect that might interest you. Get in touch with our staff and we will prepare the best private course adapted to your needs