Spanish course+ internship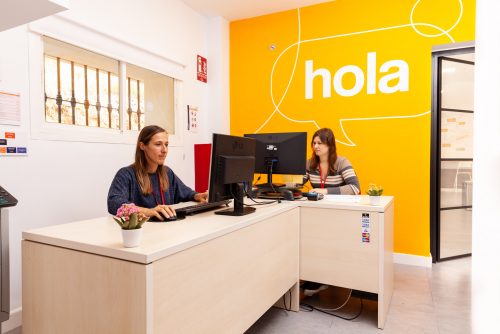 At Debla we understand that one of the best ways to approach a language is through professional experiences. We offer to combine your Spanish course with an internship in a company located in Spain, where you can practice Spanish every day, learn how a company works abroad and expand your CV for the future. You will also have the possibility to book the accommodation with us if you need it; this can be in a shared apartment or with a Spanish family. If you cannot do the Spanish course in person before your internship, you can do it online and come to Malaga to start your internship directly.
In the Spanish + Internship program we have a multitude of educational profiles so it is aimed at: Erasmus +, professional training and other academic programs of any educational center.
The internship program is totally flexible in terms of its duration, so it means that you can decide how long you want to be doing the internship in the chosen company. For a better adaptation, it is recommended do your internship for at least one month. Regarding your Spanish level, you must have a minimum knowledge of A2. Regardless of your level, to do this program at Debla, you must complete an intensive course with a minimum duration of 2 weeks.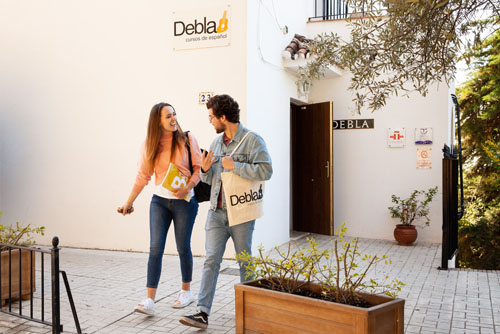 *If you need health insurance, the school can organize it for you.
Spanish course+ internship
6 weeks
¡Calcula tu precio y reserva!